2019 Milano, Italy
2019 Milan WORKSHOP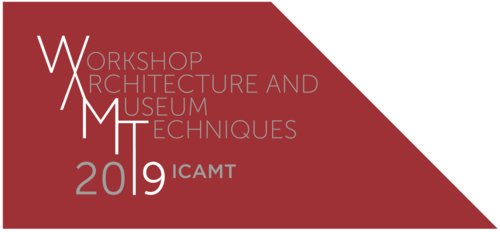 ICAMT – International Committee for Architecture and Museum Techniques, one of the thirty International Committees of the International Council of Museums (ICOM) is organizing its third workshop on Architecture and Museum Techniques. The first one was held in São Paulo, Brazil, in 2016, the second in Lisbon, Portugal, in 2018, and the third edition will take place in Milan, Italy, from January 28th to February 1st, 2019.
A cooperation between Politecnico di Milano, Comune Di Milano and ICAMT, the Workshop will take place at the Palazzo Reale Auditorium and the Politecnico of Milano – a scientific-technological university –, and also at many museums.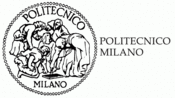 The workshop is a cooperation between
Politecnico Di Milano, Comune Di Milano, Ordine Degli Architetti and ICAMT
Are you interested? Please contact:
Ms. Alessandra Labate Rosso
icamt2019.workshopmilano@gmail.com
+55 11 99390 1189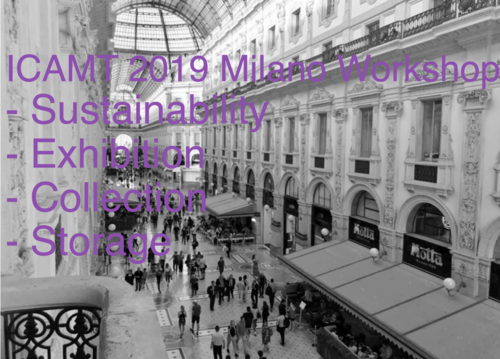 The themes are:
1) SUSTAINABILITY: sustainability and design management
2) EXHIBITION: exhibition concept, design thinking
3) COLLECTION: the impact of collection valuation
4) STORAGE: storage facilities
1) Sustainability and design management
_ Nowadays, the sustainability in institutional buildings, including museums, is an important concern. How can we adapt historical building to the new technologies.
2) Exhibition concept and design thinking
_ Conceptualization of an exhibition idea in a concentrated ideation process. Design thinking and various ideation methods will be used in a way that the participants explore the competences in their teams, ideate as well as evaluate and develop ideas into concepts, elaborating them to a point where the concept could be applied to the management of a museum.
3) Collection: the impact of collection valuation
_ Practice and discussion of risk-based decision making to optimize the management of indoor climate conditions for collections and buildings – information and guidelines that will allow responsible decisions about the museum indoor climate to be made, in order to evaluate the collections and adapt museums structures to lower energy consumption.
4) Storage Facilities
_ New international normatives for storage facilities are being elaborated, aiming to establish best pratices for management and storage of collections. To collaborate with this discussion, we will analyze themes like the guidelines for a well-equipped building, the adequate facilities for storage of cultural artefacts, management and procedures for storage, handling of art and precious heritage artefacts.
PROGRAM
Download here the PROGRAM (version of 2nd December 2018)
METHODOLOGY of the WORKSHOP
In this Workshop we shall work with Maddalena D'Alfonso, an architect specialized in Exhibit Design Divulgation.
The methodology developed by d'Alfonso in fifteen years of teaching is inspired by coopetition or co-opetition (sometimes spelled "coopertition" or "co-opertition"): a neologism coined to describe cooperative competition. Coopetition is a portmanteau of "cooperation" and "competition", emphasizing the "petition" – a joint work.
Based on games and social interdependence theories, some studies investigate the presence of simultaneous cooperation and competition among functional units – the antecedents of coopetition – and its impact on knowledge sharing behaviors. For example, the concept of coopetitive knowledge sharing is developed to explain mechanisms through which coopetition influences effective knowledge sharing practices in cross-functional teams.The underlying argument is that while organizational teams need to cooperate, they are likely to experience tension caused by diverse professional philosophies and competing goals from different cross-functional representatives.
In the mornings we will have lectures provided by national and international speakers; after lunch there will be time enough for the working groups and, in the afternoon, we will do technical visits at Fondazione Prada, Castello Sforzesco, Cenacolo Vinciano, Pinacoteca Ambrosiana, Museu del 900, Pinacoteca Nazionale di Brera, Galleria D'Arte Moderna e Fondazione Boschi di Stefano.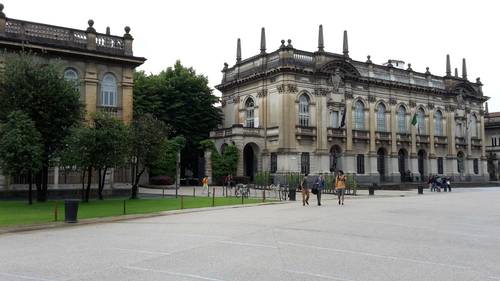 Politecnico in Milano, The Milano Leonardo campus
LANGUAGE
The official language will be ENGLISH. Simultaneous translation from Italian to English will be provided during the lectures.
The workshop is foreseen for an attendance of 70 people.
2019 WORKSHOP MILAN – REGISTRATIONS ARE NOW OPEN! 
REGISTRATION ON EVENTBRITE

FEES (price is excl. administration costs)
The fees for the 2019 ICAMT MILAN workshop are:
ICOM Members: € 250
Non ICOM Members: € 350
Students: € 100
extra option:
ICAMT dinner: € 50
Saturday 2 Februari:
Architectural Walk, half day program: € 40
Architectural Walk, full day program: € 75
organised by Foundation of Order of the Architects of Milan
What is included:
· 5 days of workshop
· Kit lunches at the workshop locations
· Coffee, tea and water during the conference days
What is not included:
· Accommodation
· Travel costs, flights, taxi and public transportation
· ICAMT dinner (extra option)
· All other food, drinks and shopping
EXTRA OPTION: ICAMT Dinner € 50 (drinks included)
If you have questions regarding the information above, please contact ICAMT board member Ms. Alessandra Labate Rosso:
icamt2019.workshopmilano@gmail.com
……
……
Hotels
There are hotels available in Milan for all budgets, from hostels to five stars. In the near future, after all the venues are confirmed, we will prepare a map with all the locations, so you will be able to choose the best option for your accommodation.
You can also search the available hotels in websites like Booking.com, Hotel.com, Expedia.com etc.
General information
· All the conference venues and meeting points are reachable by metro. Taxis are also available, although the prices are above average.
· The currency in Milan is EURO.
· The weather is usually cold, with lower temperatures in the evening.
Partners & Sponsors: There are sponsor possibilities available: contact ICAMT
This workshop is only possible with the help of our partners and sponsors.
partners: Politecnico Di Milano and Comune Di Milano
sponsors: Art Defender and Goppion