ICAMT Podcast – Episode 1-1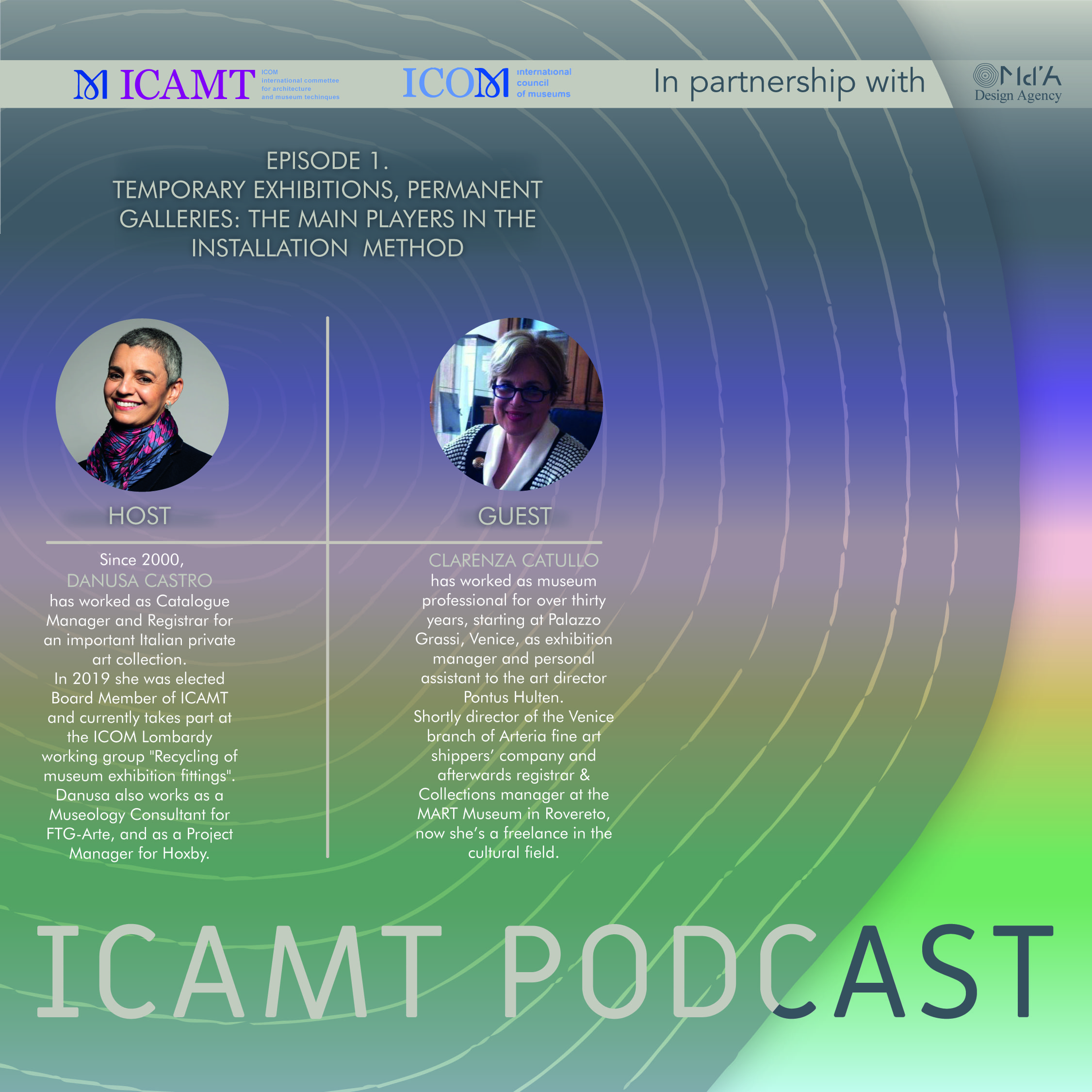 Episode theme – Temporary Exhibitions, Permanent Galleries: the Main Players in the Installation Method.
Guest – Clarenza Catullo
Host – Danusa Catro 
Clarenza Catullo, museum professional for over thirty years, starting at Palazzo Grassi, Venice, as exhibition manager and personal assistant to the art director Pontus Hulten, shortly director of the Venice branch of Arteria fine art shippers company and afterwards registrar & Collections manager at the MART Museum in Rovereto. Now a freelance in the cultural field working and living in Venice.
Since 2000, Danusa Castro has worked as Catalogue Manager and Register for an important Italian private art collection. In 2019 she was elected as a Board Member of ICAMT and currently takes part at the ICOM Lombardy working group "Recycling of Museum Exhibition Fittings". Danusa also works as a Museology Consultant for FTG-Arte and as a Project Manager for Hoxby.    
Listen us on channels:
---
YouTube     Deezer      Spotify      Soundcloud
---
---