2016 São Paulo, Brazil
Workshop Museum Technique, October 9th to 14th
ICAMT will organise a workshop in São Paulo, Brazil. The subject of the workshop is about the ways to control the environment in a museum building. Knowledge for this is a necessity for the museum staff.
WORKSHOP FINAL PROGRAM: english português
The venue of the workshop is at the Convention Centre of the Armando Alvares Penteado Foundation (FAAP) / Museum of Brazilian Art (MAB FAAP).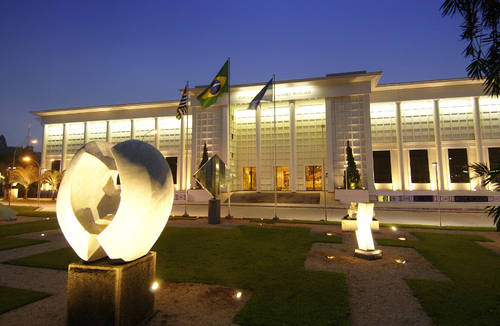 PROGRAM
October 9 to 14, 2016
day 1, OPENING
day 2, THEME: ARCHITECTURE OF MUSEUMS AND TECHNOLOGY
day 3, THEME: ARCHITECTURE OF MUSEUMS AND SUSTAINABILITY
day 4, THEME: EXHIBIT DESIGN PROJECT AND GRAPHIC DESIGN
day 5, THEME: ACCESSIBILITY, LIGHTING AND AIR CONDITIONING
day 6, THEME: SECURITY
day 7, OPTIONAL