All news
March 4, 2018
2018 Lisboa, Portugal Workshop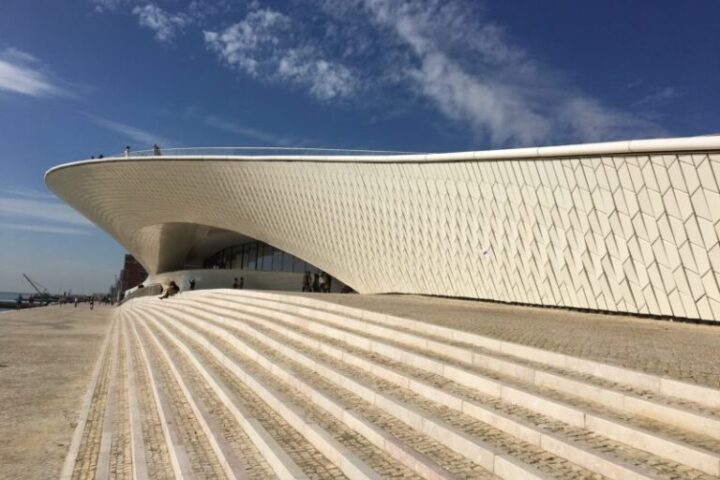 ICAMT Lisbon 2018 Workshop took place on January 29-31, 2018 in Lisbon, Portugal.
The event linked Architecture with Museology specifically focusing on museum techniques, community museums, and energy and sustainability.
Students and professionals in architecture, engineering, and museology, plastic arts, curatorship, design and related areas took part in 3 day-workshop. The participants worked to  analyze methodological, conceptual and technical issues related to the role of architecture in the implementation of museological projects, focusing on contemporary museographic techniques, the role of community museums in 21st century society and the need to use renewable energies, contributing to the sustainability of museums.
The Workshop brought to the discussion these three thematic axes contributing to enrich and consolidate the good practices of museums, professional appreciation and the relationship between museums and society.
The themes of the Workshop: 
Museographic techniques ‐ role of architecture:
In times of financial crisis and low budgets in museums, how architecture can produce museographic solutions that are both low‐cost and effective in communication;
Intelligent use of information technology in museographic techniques.
Role of community museums in the 21st century:
Community Museums in the digital society of the 21st century;
Community museums and the current society of mass migrations;
The responsibility, innovation and creativity of architecture in small museums.
Renewable energies and museum sustainability:
To make the renewable energies available, what are the best solutions for sustainability in its various aspects, applied to museums;
Inclusion of home automation in museums.
The Scientific Commission
Jean Hilgersom
Alessandra Labate Rosso
Nana Meparishvili
Manuel Furtado Mendes
Mário Moutinho
Judite Primo
Aida Rechena
Executive Commission
ICAMT
Departamento de Museologia da ULHT