All news
March 1, 2022
ICAMT Podcast on Architecture and Museum Techniques released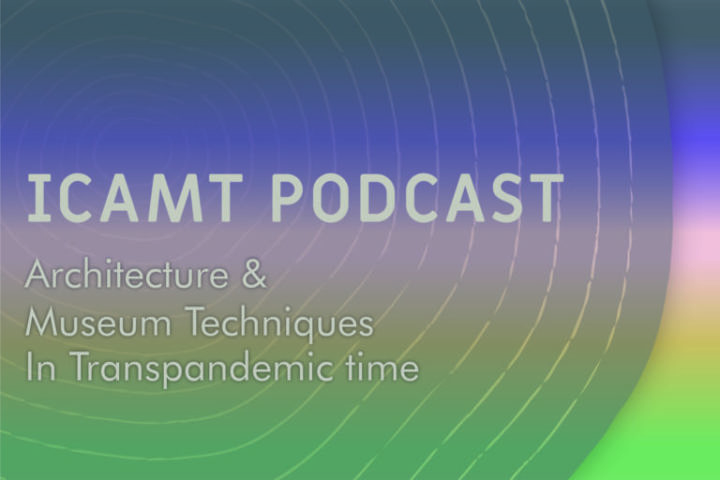 ICAMT presents a series of Podcasts held by ICAMT Board Members under the theme "Architecture & Museum Techniques in Transpandemic Time".
The last years of pandemic have grieved deeply the sphere of culture that resulted in one of the most affected fields. Therefore, we – as a cultural community – took it on ourselves to keep this important heritage in constant connection with our networks and ourselves. The channel through which we decided to communicate our mission is the Podcast. Thanks to its innovative nature, it allows us to directly address the target in a convenient and easy way to access.
The board members of ICAMT host a selected group of professionals in the field of museums architecture and museology concept, with special regard to Sustainability. The episodes are released on this dedicated page of our Website and on different platforms such as Apple, Spotify, Sound Cloud, YouTube and others.
EPISODE #1
Temporary Exhibitions, Permanent Galleries:
the Main Players in the Installation Method
---
EPISODE 2
Museum as Architecture of Sustainability Host
---
EPISODE 3
Museum in transitional era – a case of Georgian National Museum
---
EPISODE #4
EPISODE #5
EPISODE #6
EPISODE #7