All news
March 6, 2022
CALL FOR PAPERS – ICAMT Annual Conference 2022, within the framework of the 26th ICOM General Conference Conference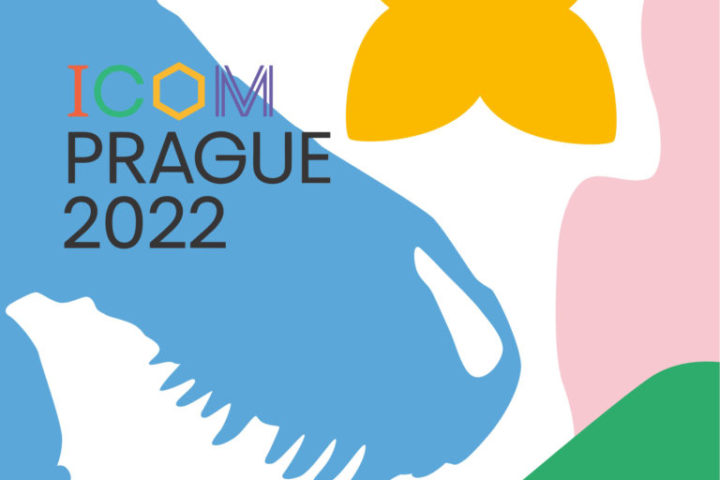 This year ICAMT holds its Annual Conference within the framework of the 26th ICOM General Conference
which will take place in Prague from August 20 to 28, 2022.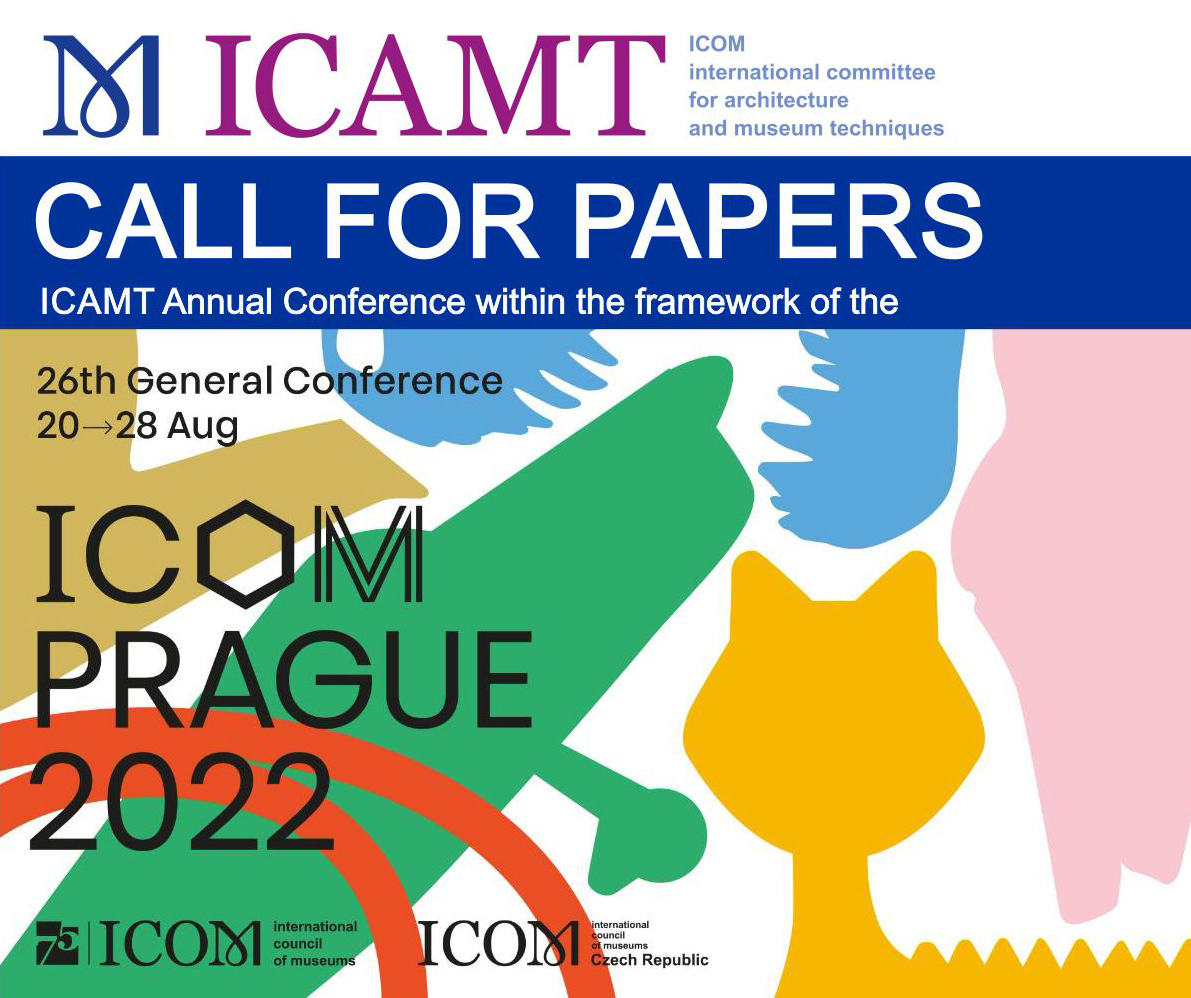 ICAMT is pleased to announce the Call for Papers!
The Deadline for Abstract Submission
EXTENDED to April 10! 
---
Please, get informed about sessions and themes ICAMT will explore (below) and choose the one that interests you!
---
SESSION 1 – Museum Techniques and Risk Management
(ICAMT  &  DRMC Joint Session)
Cultural institutions suffer in the wake of dramatic, sometimes fatal, natural, or political events. Current examples can be found in countries such as Afghanistan, Ukraine, Brazil, and Syria. But disasters can occur anywhere. How do museums prepare themselves and what can we learn from museum professionals in the midst of or the aftermath of a dramatic series of events? In this joint session, we wrap ourselves around the complications of preparing for worst-case scenarios – while always aiming for the best! Potential speakers are invited to focus on everything from risk assessment and management to experiences of how to plan an orderly course of action for the event of a catastrophe.
---
SESSION 2 – Sustainability
The urgency of climate change is no longer in question. How can the museum sector contribute to the international commitments from COP 21? Architecture, building refurbishments, heating and ventilation systems, exhibition design: Every part of the museum field is relevant. But ecological sustainability is just one piece of the bigger puzzle. For this session, we also ask for papers focusing on social sustainability and financial sustainability on an institutional and a society level. This session will be an opportunity to discover initiatives and innovations that foreshadow the museum of tomorrow.
---
SESSION 3 – Exhibition Design & Digital Interventions in Museum Architecture
Where does the building stop and the exhibition begin? As immersive, digital installations become an ever more important part of the exhibition design, new opportunities emerge to shape the relationship between the museum building and the displays that it houses. Augmented, virtual and mixed reality place the visitor, the objects and the building right into contexts that otherwise would have to be merely imagined. Projections on walls, roofs, floors and architectural details can make the building part of the exhibition in ways that enhance the museum visit and highlight the architectonical qualities. In this session, we dive into contemporary examples of digital presentations that merge with the building, create new experiences and invite the visitor to interact with data and information physically and digitally.
---
Off-site meeting – Museum Architecture – new cases,
completed during COVID-19
The museum world was closed due to COVID-19. This does not mean that the projects have stopped, not at all. During this session, we like to see new projects of beautiful museum architecture. Size doesn't matter. Everything from a brand new museum, a museum expansion, a renovation, new studios, galleries or storage facilities to an exciting revamped exhibition hall is welcome. During the session, we would like to see projects that the museum is proud of, what the museum has wanted to achieve or what problem has been solved. What does the project mean for the museum, the surrounding, the city, or perhaps even the country? Have special building materials been used in an inventive way, or is there a new way of using space? All themes related to the combination of architecture and museums are relevant. 
---
Please, DO NOT SEND your abstracts directly to ICAMT, 
but use the bellow button to submit your material.
Once you reach the page, please LOOK FOR THE ICAMT LINK among the listed committees.

Please notice that registration via this CALL FOR PAPERS does not mean a conference registration,
so make sure you register yourself. 
---
.
---
For any information about ICAMT activities during the Conference, please write to
---
SEE YOU SOON, ONLINE OR ON-SITE!