All news
August 3, 2022
ICAMT General Assembly & Election of ICAMT Executive Board Network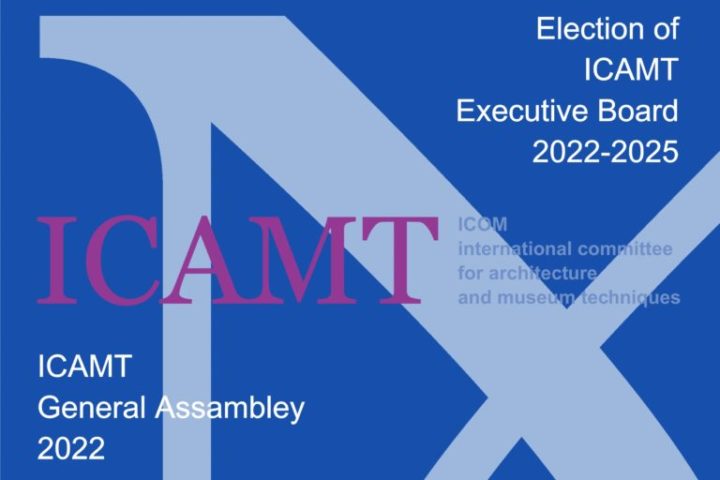 According ICOM Internal Rules, every three years, all International Committees (ICs) of ICOM have elections of their Executive Boards.
ICs elections are held preferably during the ICOM General Conference.
This year, as recommended by ICOM, many ICs will hold their General Assemblies and the Election of the new Executive Board
after the 26th ICOM General Conference (Prague, August 20-28, 2022).
The General Assembly of ICAMT will be held 
on November 09, 2022
(Online Platform)
---
The online voting process for the
Election of ICAMT Executive Board
will begin during the Assembly
and will continue until 11 November, 2022 (midnight, CET)
---
Due to this important event
ICAMT is pleased to announce a CALL FOR CANDIDACIES
---
This is a great opportunity to join an Executive Board and get involved
in an International Committee from inside!
---
If you're curious to know what it means to work for an IC or want to have more input about the process, we've prepared a brochure with all the important information and the candidates applying for a second term.
---

---
If you're interested in applying,
please send an email to icamt.prague2022@gmail.com with the following information not later then October 15, 2022:
Name | Surname
City | Country
ICOM ID card number and, in case, functions within ICOM
Address | Email | Phone number
Short Bio with positions and academic background (300 words max)
Photo of you
Letter of motivation (250 words max)


---
Thank you!